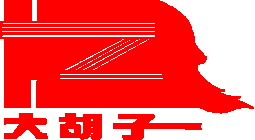 ---
Welcome to Big Beard's Home !!! you are guest number:

since Sept. 28, 1997
---
This website is designed by Bill Chen of Big Beard Co. Ltd. Copyright 1996-1999.
Big Beard News
Heat Shrinkable Teartape
More and more cigarette manfuacturers are using heat-shrinkable BOPP films to improve the packaging, however, the traditional teartape can not shrink with heat shrinkable films simultaneously, which will cause wrinkles and crinkles on the packaging and influence the appearance of the product. To solve this problem, Big Beard Co. Ltd. has developed the brand-new product-ShrinkMate™. ShrinkMate™ will shrink at the same shrinkage ( between 6-8% ) as heat-shrinkable BOPP's when heated under the same temperature and if other testing conditions are the same, and improve the appearance of cigarette packs greatly.
Hologo & Metalogo Teartape

Big Beard Co. Ltd. is proud to announce our brand new products-Hologo™ teartape and Metalogo™ teartape, which have received warm responses from our customers and in Hong Kong 99 International Tobacco Symposium & Tradefair 27-29 October 1999.

For difference between normal holographic teartape and Hologo™ teartape, and the difference between normal metallized teartape and Metalogo™ teartape, please click here.