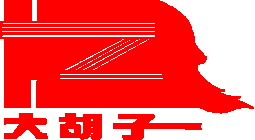 ---
Welcome to Big Beard's Home !!! you are guest number:

since Sept. 28, 1997
---
This website is designed by Bill Chen of Big Beard Co. Ltd. Copyright 1996-1999.
Introduction of Big Beard Co. Ltd.

Big Beard Co. Ltd., a private-owned company, was founded in 1990 by Mr. Chen Bifeng, At the beginning, it was just a small family-owned factory. After 15 years effort, Now, it has become a world leading producer of teartape and tearstrip with more than 300000 square feet productive area which is divided into two independent production factories to increase the reliability. And it is the largest teartape manufacturer in Asia both in production capability and in sales volume.

The major products of Big Beard Co. Ltd. are self-adhesive teartape, hot-melt adhesive teartape, holographic teartape and plain teartape. we also produce tipping paper for cigarette filters.

Big Beard Co. Ltd. was appointed as the Production Base Of Cigarette Material by CTMC (China Tobacco Material Corporation) in 1993, and is one of Top-Ten Private Enterprises in GuangDong Province ( the most advanced province in China).


As an ISO9002 Certified company, Big Beard has an experienced management team and quality control system to guarantee the quality and quality consistancy of our products.